This page contains materials specifically designed to support the professional learning needs of world language educators applying principles and practices of Project Based Learning. Please visit the main page of the Mentoring for PBLL Program for more information.
Mentoring for PBLL: Lessons for mentors and mentees to share
In the NFLRC Mentoring for PBLL program, after being matched with a mentor, the mentee meets with them to discuss and develop their PBLL praxis and seek counsel. We scaffold this experience by requiring the mentee to complete a minimum of three lessons from the NFLRC's Mentoring for PBLL TED-Ed lesson series, to complete a 3-2-1 reflection for each lesson, and to share the mentee's 3-2-1 reflection document with the mentor. There are ten lessons in this series produced by the NFLRC, listed below. Lessons 1 through 4 are "remixes" of material from some of our previous PBLL professional learning series, while Lessons 5 through 10 are edited interviews conducted especially for this project. Each episode concentrates on a specific aspect of PBLL praxis, as indicated in each title.  PROBLEM? Please use this form to report problems with any of the lesson materials.
M4PBLL 1: PINPOINTING A HIGH QUALITY PROJECT IDEA
Where to go for project ideas; how to ensure high quality; common pitfalls.
M4PBLL 2: CRITIQUING AND REFINING YOUR PROJECT IDEA
Testing your idea for authenticity; using the Product Square to align your challenging problem or question with community partners, purpose, product, student motivation, and audience.
M4PBLL 3: CONNECTING YOUR PROJECT TO THE WORLD OF WORK
Career clusters and pathways as resources; drawing authentic purposes and practices from the world of work.
M4PBLL 4: ORGANIZING PROJECT WORK WITH PROCEDURES AND ROUTINES
Scaffolding students' work with appropriate language tools for conducting collaborative group work, critiques,
and other aspects of project management.
M4PBLL 5: ADVICE FOR BEGINNING PRACTITIONERS
Interviewee: Liliana Lopez; Interviewer: Marisa Varalli
insights and recommendations for world language educators who are just getting into PBLL.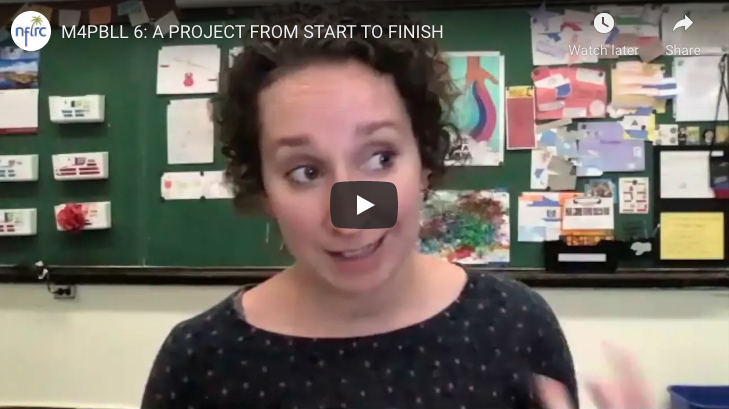 M4PBLL 6: A PROJECT FROM START TO FINISH
Interviewee: Abigail Carle; Interviewer: Marisa Varalli
The story of a project designed to enhance the experience of young Spanish-speaking visitors to the Museum of Fine Arts, Boston.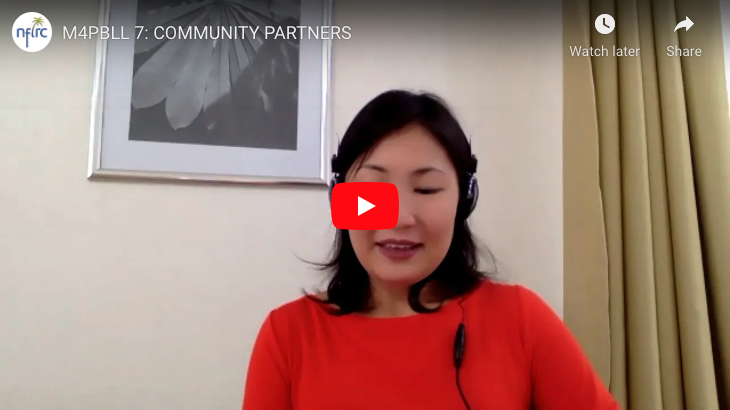 M4PBLL 7: COMMUNITY PARTNERS
Interviewee: Alla Savelieva; Interviewer: Marisa Varalli
Alla Savelieva talks about how two different kinds of community partners proved useful.
M4PBLL 8: ENTRY  EVENTS
Interviewee: Stephen Tschudi; Interviewer: Marisa Varalli
A compelling Entry Event can make the difference between flop and fantastic.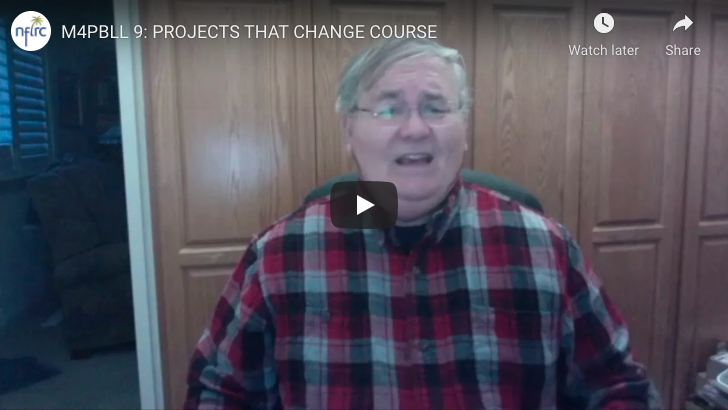 M4PBLL 9: PROJECTS THAT CHANGE COURSE
Interviewee: Don Doehla; Interviewer: Marisa Varalli
Projects that do not head in the originally intended direction can be even better than they were planned to be.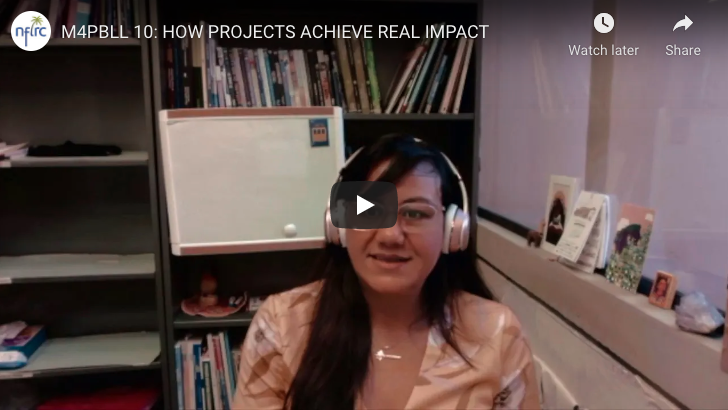 M4PBLL 10: HOW PROJECTS ACHIEVE REAL IMPACT
Interviewee: Rachel Mamiya Hernandez; Interviewer: Marisa Varalli
Rachel describes how her students' book project in Brazil made a difference by reaching a real public audience.

This work is licensed under a Creative Commons Attribution-NonCommercial 4.0 International License.