Going to the 2016 CALICO Conference at Michigan State University (East Lansing, MI)? The NFLRC team will be there with 4 exciting presentations related to our current projects. Mark your calendars and come join us!
Building Immersive Learning Experiences through Simulations (30 min presentation)
Thu, 5/12: 10:30 AM – 11:00 AM | Kellogg 106

The Language Flagship Technology Innovation Center's business simulation project immerses language learners in community-of-practice, project-based situations through a multi-modal virtual experience built around a fictitious organization: Green Ideas, Inc. This virtual environment immerses language learners in highly contextualized language learning scenarios, helping them build a repertoire of language resources to overcome complex and high-stakes situations. This presentation discusses how pedagogical manipulation of task design can enable accommodation of various language proficiency levels and engage learners. It also examines the theory and best pedagogical practices associated with the simulation and strategies for integrating the simulation into an instructional context.
Session Presenters:

Hui-Ya Chuang, Stephen L. Tschudi, Julio Rodríguez, Ruslan Suvorov, & Leon Potter
Online Training for Online World Language Educators: Lessons Learned from the Design and Delivery of a Webinar Series Focusing on Interaction (30 min presentation)
Fri, 5/13: 9:45 AM – 10:15 AM | Kellogg 106
The University of Hawai'i National Foreign Language Resource Center (NFLRC) has teamed with North Carolina Virtual Public School (NCVPS) to develop and pilot open-resource professional development modules focusing on online language pedagogy. This session presents an overview of the development process, from an initial national survey guiding the selection of topics, through the design and offering of modules in a facilitated version (synchronous cohort), followed by adaptation of the modules to a self-paced asynchronous format and the implementation of a badging system to certify successful completion. Highlights and issues from the offering of the first module (Interaction) will be presented.
Session Presenters:

Stephen L. Tschudi, Julio Rodríguez, Ruslan Suvorov, Hui-Ya Chuang, & Bridget Beaver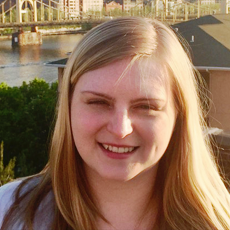 Bridget Beaver
Aligning and Integrating Adaptive Learning Systems (ALS) in Online Language Courses (30 min presentation)
Fri, 5/13: 3:45 PM – 4:15 PM | 104 AB

A nonlinear design of adaptive learning systems (ALS) allows for gearing the content towards learners' individual needs, providing personalized feedback, and promoting learner autonomy. Despite the advantages of ALS for language learning, their integration poses challenges for online courses designed using the standards that advocate linear approaches. It is therefore critical to establish how such nonlinear systems align with linear course designs. We discuss affordances and challenges of integrating ALS in online courses and provide recommendations for designing effective ALS-enhanced online language courses and aligning the integration of ALS with nationally used standards for online course development.
Session Presenters:

Adolfo Carrillo Cabello & Ruslan Suvorov

Adolfo Carrillo Cabello
Technology Tools for Language Teachers and Learners Beyond the Classroom (Half Day Workshop – $50)
Sat, 5/14: 9:00 AM – 12:00 PM |

Wells Hall B125



Choosing among the bewildering variety of web-based tools, mobile applications, and multimedia technologies available today can be a daunting task for language teachers and learners. This hands-on workshop will introduce a principled approach to selecting free tools that support a variety of functions: collaboration, tool extension, content aggregation, syndication, and production. Time will be provided for participants to explore a curated collection of Web 2.0 technologies and incorporate them into their own instructional designs or virtual learning environments. Lab computers will be available, but participants are encouraged to bring their own laptops.
Session Presenters:

Hui-Ya Chuang, Stephen L. Tschudi, Ruslan Suvorov and Julio Rodriguez