In our two-part NFLRC Webinar titled Enacting Performance Assessments through Project-Based Language Learning (PBLL), we will explore the question "How could performance assessments be used as an integral component of Project-based Language Learning (PBLL)?"
In order to get maximum benefit from the two webinars, we recommend that you 1) familiarize yourself with Integrated Performance Assessments beforehand and 2) have experience with Project-Based Language Learning (PBLL). This, however, is not a requirement, and any participant with interest in both is welcome to attend.
NOTE: These webinars were recorded and made available as OER (open educational resources) – see below.
Webinar dates (two-part)
Webinar 1: Thursday, December 17
WEBINAR 1 VIDEO | WEBINAR 1 PRESENTATION SLIDES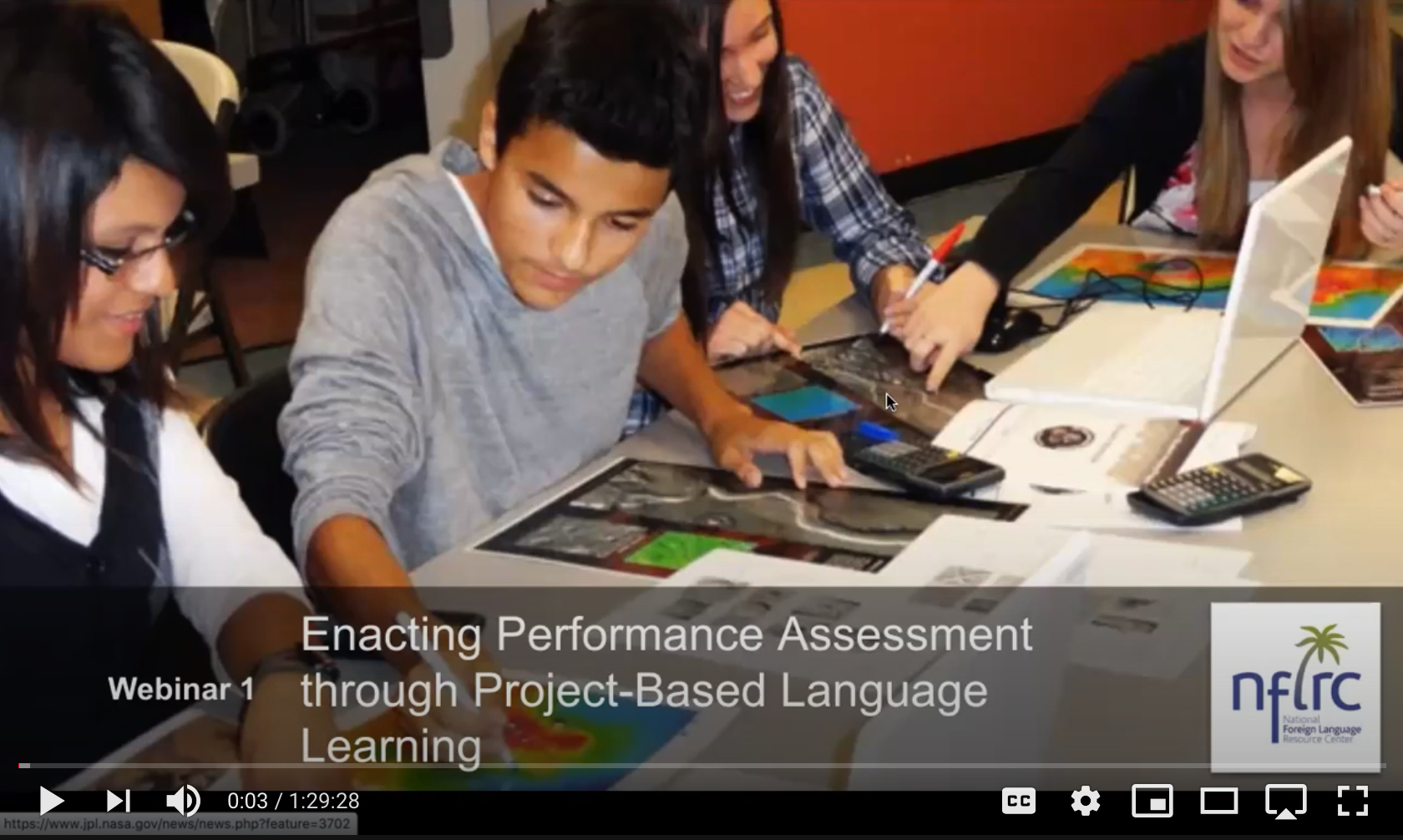 Webinar 2: Tuesday, December 22
WEBINAR 2 VIDEO | WEBINAR 2 PRESENTATION SLIDES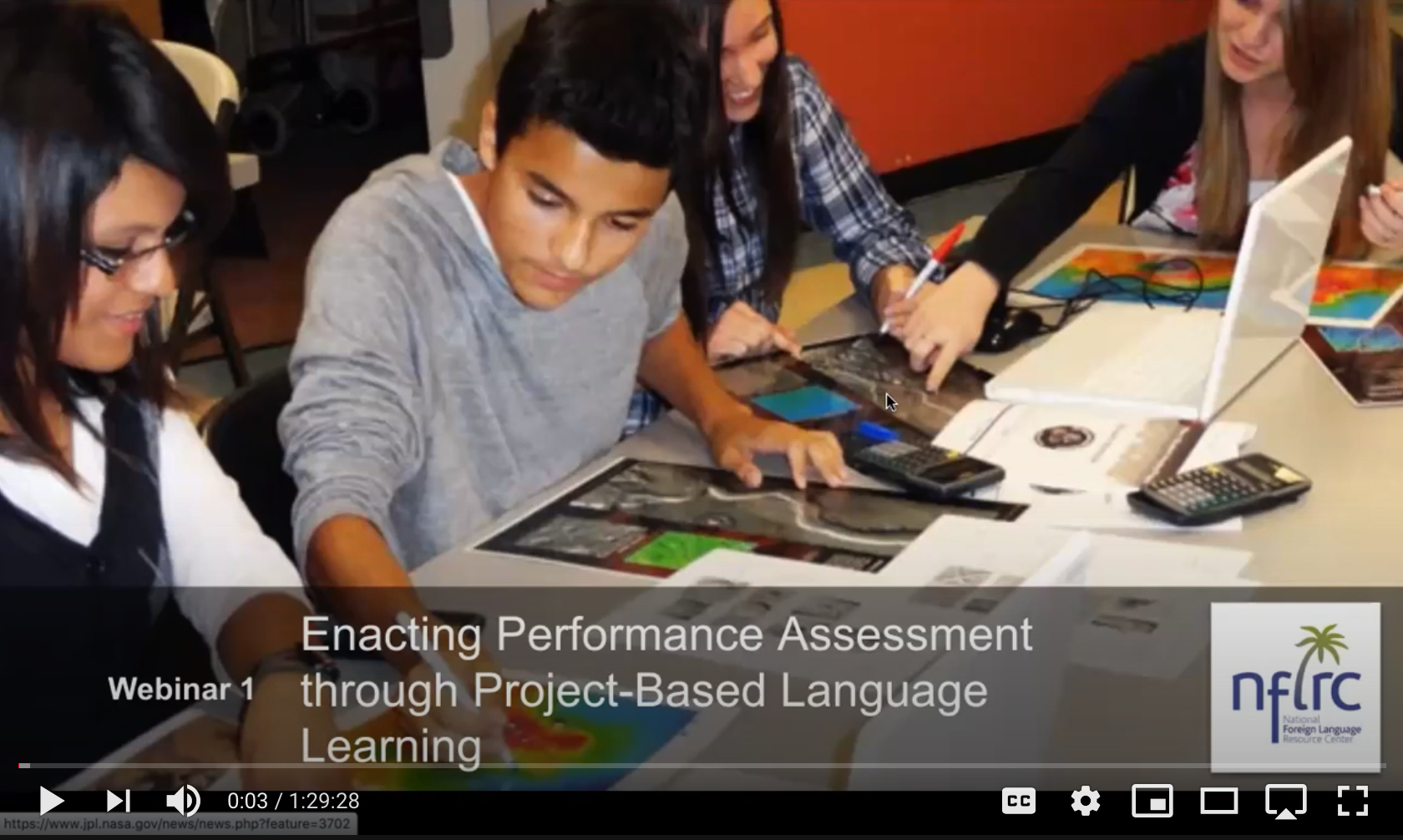 ADDITIONAL RESOURCES
IPA Appendix D (Interpretive task template)
Ohio IPA resources (scroll down to "Assessment and Rubrics")
Session times (two 90-minute live webinars)
2pm Hawai'i | 4pm PST | 5pm MST | 6pm CST | 7pm EST
Registration
Registration deadline: December 16, 2020
Registration is FREE
The registration deadline has passed. However, the recordings for each webinar are available above.
Tech requirements
Both webinars will be administered via Zoom.us. You will need a computer with web browser (or the Zoom app) and an internet connection to participate.
Once you register, the Zoom webinar link and instructions will be sent to you in your confirmation email message.
Questions? Contact us at nflrc@hawaii.edu